HUB-BUB is an artist-in-residence program hosted by the Chapman Cultural Center in Spartanburg, SC designed to provide time and space for emerging artists to live free and create.
Two residencies will be offered to studio artists for 11-months, from September 2019 – July 2020, during which the artists will receive a monthly stipend, studio space, and housing with utilities paid. During their residency, we expect our resident artists to hold regularly scheduled open studio hours for 15 hours each week during which they will be available to discuss their work and their process with the public. To be eligible, applicants must have received a relevant degree (BA, BFA, MA, MFA, or PhD with some emphasis on studio art) within the last 5 years or be scheduled to complete their degree in the spring 2019.
Artists-in-Residence will be provided with an unfurnished apartment in downtown Spartanburg. All utilities, including internet, will be provided. A monthly stipend of $850 will be paid on the 5th of each month for the 11-month period, but no additional benefits will be provided. Artists will be housed in the City View apartments in downtown Spartanburg (approximately ¾ of a mile from the Chapman Cultural Center).
The Artists-in-Residence will be provided with a shared studio space in the Chapman Cultural Center's Creative Placemaking Studios. The studio is approximately 300 sq. feet and attached to an additional 300 sq. feet of space for meeting, planning, and hosting small exhibitions. Due to the limitations of the space and the public nature of the program, the use of specialty equipment or hazardous materials is prohibited. The studio will only be accessible to the artists from 8:00 AM – 9:00 PM Monday – Friday, 9:00 AM – 9:00 PM on Saturday, and from 9:00 AM – 5:00 PM on Sunday.
In addition to providing time and space for our resident artists to work, the purpose of this program is to continue to build a vibrant and healthy community through opportunities for cultural enrichment. Because of this, we will expect that our resident artists will hold regularly scheduled open studio hours during which visitors to the Chapman Cultural Center will be able to come and observe the resident artist as they work and engage with them in conversation about their process. Additionally, we will ask our resident artists to attend regular meetings with staff, participate in Chapman Cultural Center and community events (monthly art walk, festivals, board meetings, etc.), and occasionally contribute to offsite events, conduct workshops, or give talks about their work to partnering institutions. While we aim to create a space where the primary focus of our resident artists is the time and space to work, they should expect to commit 15 – 20 hours each week on community engagement and other organizational activities.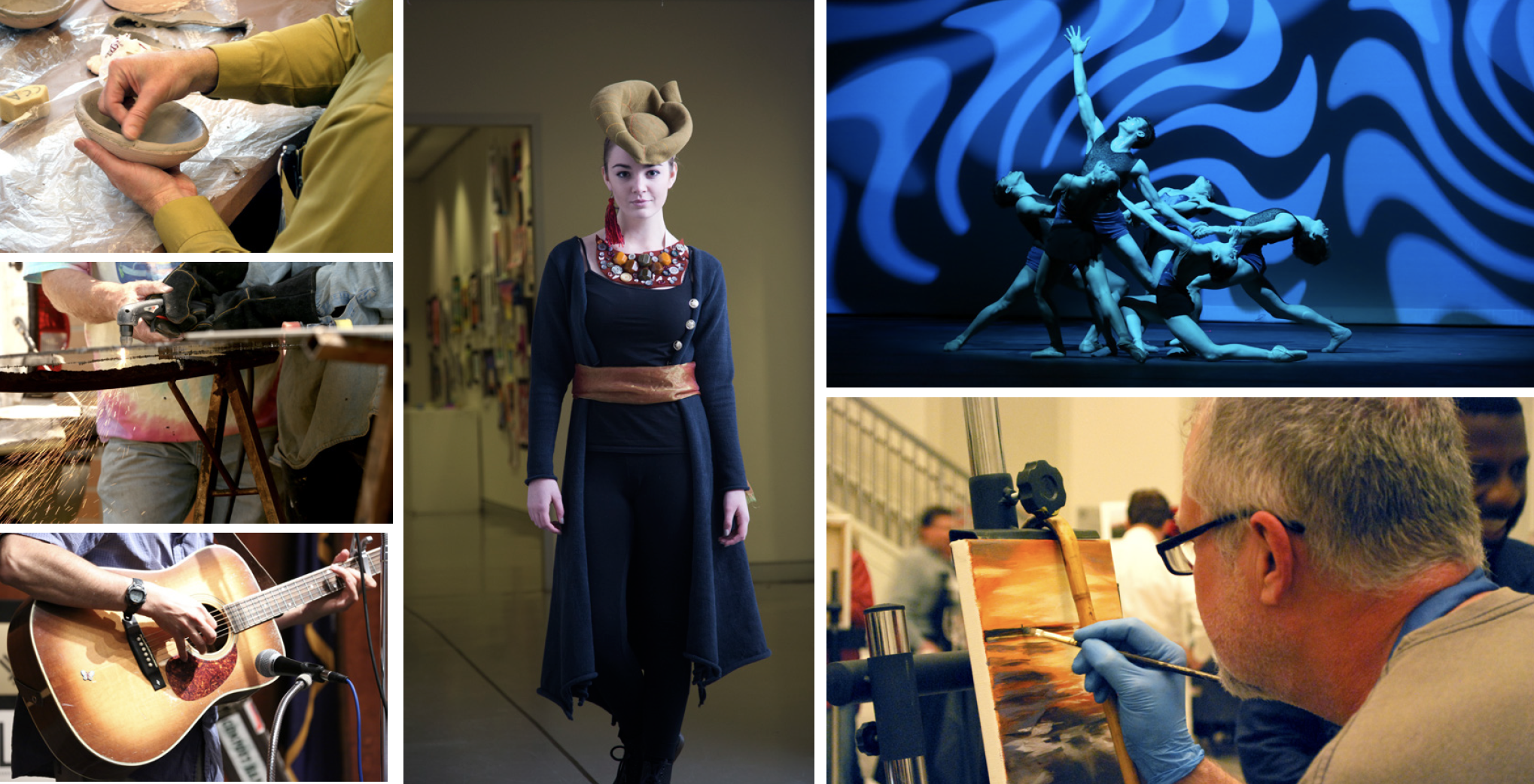 Eligibility and Restrictions:
To be eligible to participate in the program, applicants must have received, or be scheduled to receive, a relevant degree (BA, BFA, MA, MFA, or PhD with some emphasis on studio art) within the last 5 years. Aside from the limitations of the studio space, we have no preferences in terms of medium or process, so long as the artists are excited to include the Spartanburg community in their work.
Partnerships and Collaboration:
The HUB-BUB Artists-in-Residence program operates in a partnership with the Hub City Writers Project's Writer's House program through which resident writers and artists are expected to meet regularly with staff at both organizations and will be presented with opportunities to collaborate on community projects. Writers are awarded 9-month residencies at the Writer's House in downtown Spartanburg, about a two-minute walk from the apartments where the HUB-BUB artists-in-residence are housed. The two programs are designed to create a space for interdisciplinary collaboration and to foster a creative community in Spartanburg. If you are a writer interested in applying to for a residency with the Hub City Writers Project, more information can be found here